This option allows you to create an analysis and time view for your raster grid map and work with charts.
This tool is very useful to create temporal views and analyses on your raster data map.
Instructions
1. To do this, first, you have to create a map with a time series of raster data. To learn more about this topic, click here.
2. Next, you need to add the button for the bottom panels called "time view". To do this, go to "Viewer configuration" > "Map interface" > "Bottom panel" and check the "time view" option. To learn more, click here.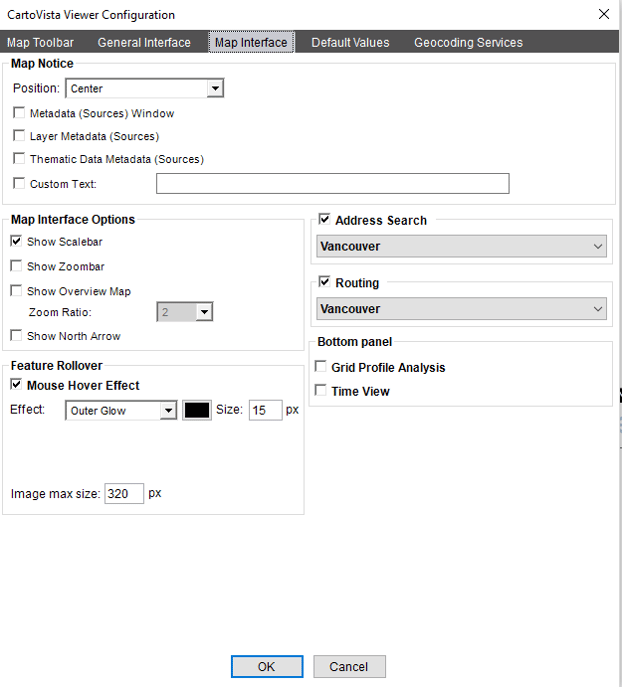 3. To complete your time analysis, click on the small "time" clock in the bottom panel of the CartoVista viewer on your map.

4. Click the cursor button in the panel that opens.

5. Using the cursor, click where you want on your map. The time graph will appear instantly.

You can export your graphic in .png, .svg or excel format if you want to.