This new feature, which is managed directly on the CartoVista viewer, will allow you to create multiple sophisticated analyses.
Do you need to do some research to determine where to locate your business?
Do you want to take into account a large number of variables to calculate where the best place in the city to open a new store is?
Do you want to create scores that incorporate multiple factors to analyze the geographic area where you operate?
Maps with Composite Variable Scoring Analysis are for you.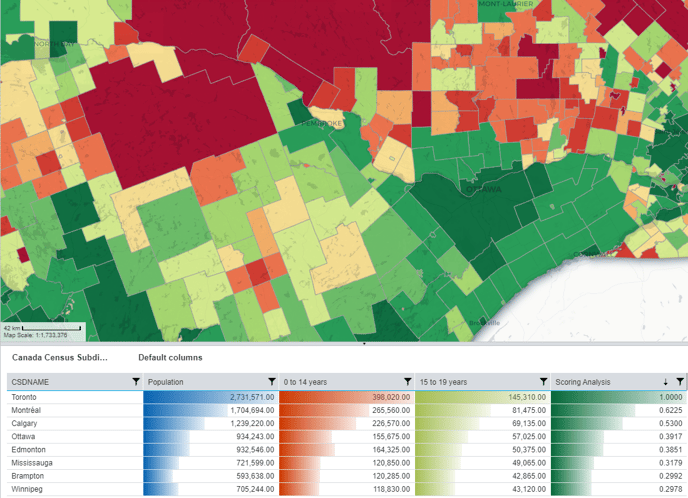 Thanks to this new feature, accessible directly online via the CartoVista viewer, you can perform a large number of calculations with different variables, display your results on a map, and even save your sessions to revisit them later.

The concept is simple. You can create an analysis with all the variables in the number format of your geographic layer or data tables linked to them. A score will be automatically calculated. You can, of course, edit the weight of each variable for your calculation. Once your score is approved, it will be displayed on your map instantly.

Click here to discover more about this feature.