Saving your own session will allow you to continue or view your analysis on your map whenever you want
Instructions
To save your session in the CartoVista Viewer, you have to click on the "save" icon in the upper right corner of your project.
The informations that will be recorded is as follows:
- The selected layers,
- Customized themes,
- The legend,
- Annotations (drawings, isochrones, isodistances etc.)
- Selections,
- Filters and analysis tables,
- The extent

You will then need to fill in the following fields to create your session:
- Title: allows you to name your session,
- Access Permissions: This allows you to choose who can consult your session. This works in the same way as setting permissions and groups. To learn more, click here.
- Modification Permissions: This allows another user to modify your session.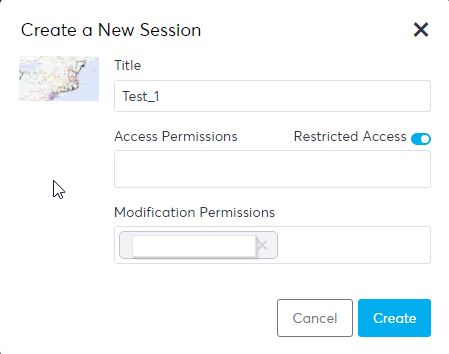 The next time you open your map the following message will appear, allowing you to open your map with your saved session or to open it without the session.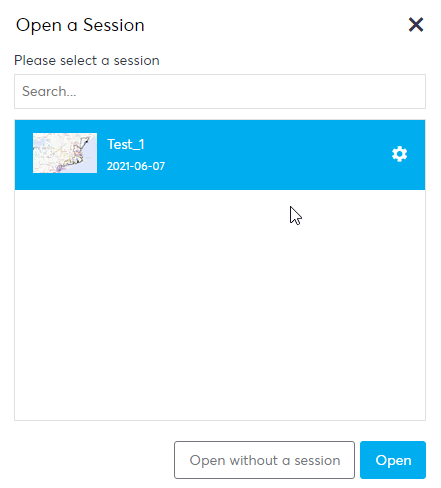 If you click on the settings icon, you can change the rights for your session, its name but also delete it.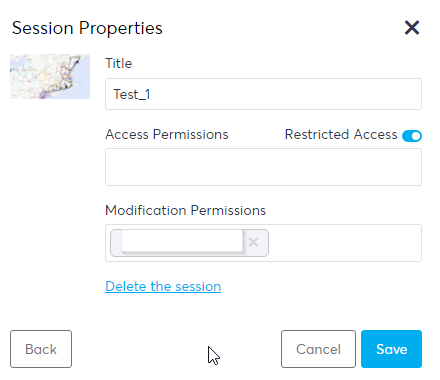 When you are working on your session, its name will be present in the top left corner of the CartoVista Viewer, allowing you to know exactly which session you are viewing.