Define roles and permissions adapted to your users' needs.
NoPermissions are defined in the map settings. From the Map Gallery, click on your map name to open the information panel. Then click on the Permissions tab.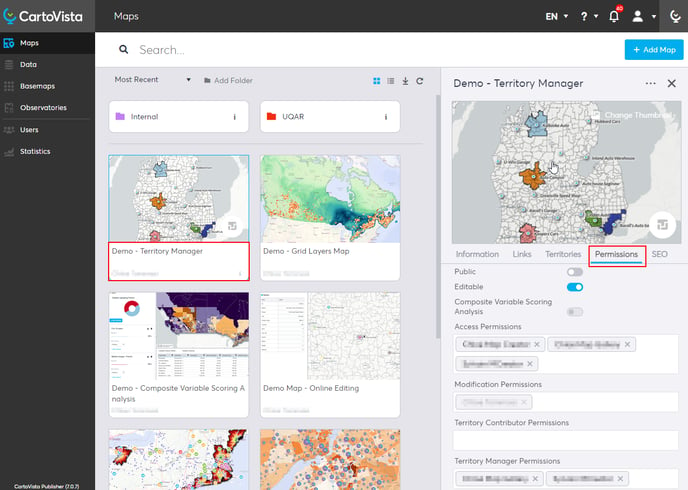 Regular permissions:
Access permissions: the user can open and navigate through the map, but cannot modify it
Modification permissions: the user can update or delete the map.
Territory Manager Map permissions:
Territory Contributor Permissions: the user can modify prospective territory but cannot modify official territories (see Territory status). They cannot change the default drive time and distance type on territory creation.
Territory Manager Permissions: the user can modify any territory and manage parameters. The "Territories" tab in the Map Parameters can only be seen by this type of user.
Note that these permissions can only be set by the "Manager" user role only.