Import a coordinate system
You can import your own coordinate system if it does not exist in the CartoVista Publisher.
Instructions
To learn more about coordinate systems in CartoVista, click here.
1. Go to > Tools > "Coordinate Systems Manager".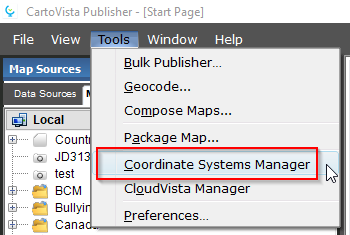 2. > Right-click on the blank > click on "Import" > Choose the format of your coordinate.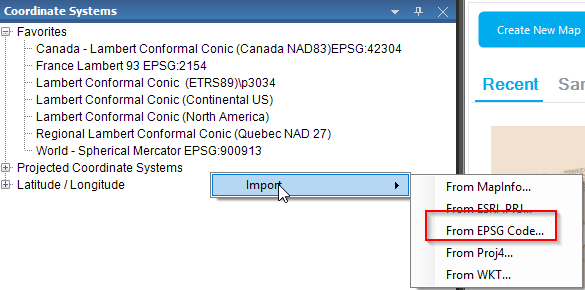 3. > Fill in the following information (Category, Name, Code) > Click on OK.

4. You will find the new coordinate system in the folder of the format you have just imported.