The CartoVista Publisher publishing options allow you to publish your map directly on the server or locally.
Instructions
If your publication options are already set up you can click directly on "Publish".
If you want to create specific settings for your publication, you must click on "Publish Options".

1. Fill in the fields "Map Title" and "Map Identifier".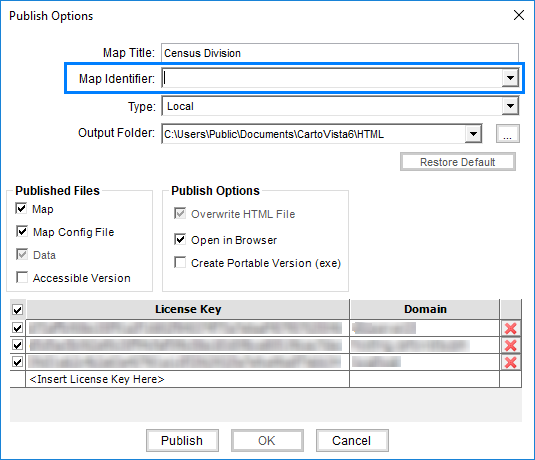 2. Choose the type of publication (local / server) in the "Type" menu.
- If you choose to publish locally, you will have the option "Output Folder", to choose where to export your map.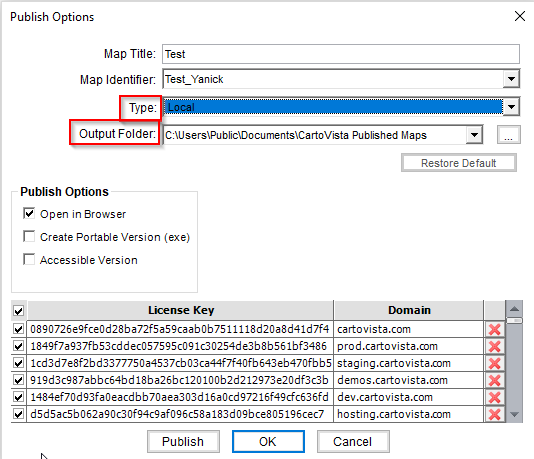 - If you prefer to export it to a server, the "Web Portal" option will be activated.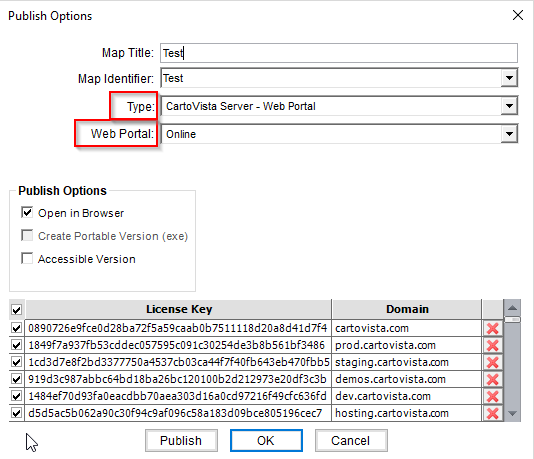 3. Enter the License Key of your server if necessary.

4. Click on publish, the map will open in your browser if you have checked the "Open in Browser" option.
5. You have the possibility to edit the "Thumbnails" by clicking on the arrow to the right of the "Publish Options" button.

This image will be the default image for your server's map gallery. You can import an image into a regular image file or take a screenshot of your map.