Create a group of users
Follow the instructions to create a group of users on the portal. This allows you to authorize a group of co-workers or customers to view and/or modify your maps.
Instructions
1. Go to the "Users" tab and click on "Add Group".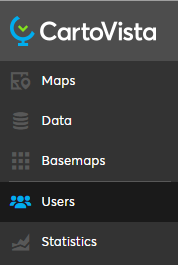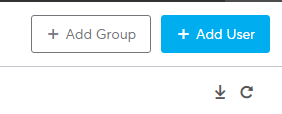 2. Fill in the "Name" of the group, the "Description", and choose the role among the 3 proposals (Map Gallery, Map Creator, Administrator).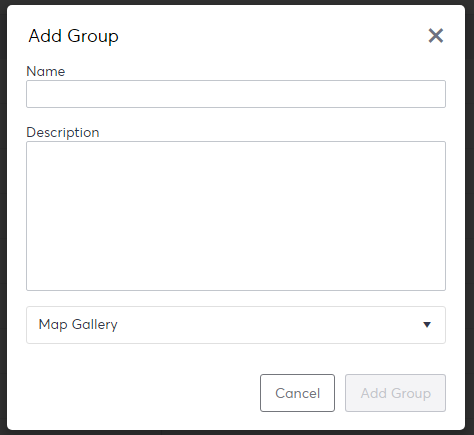 3. You can add an existing user to a group by clicking on his name and then clicking on the "Group" option.