CartoVista lets you choose an appropriate base map from multiple tile providers to get your web mapping projects deployed quickly and easily.
You can even create your own tile base map with the CartoVista Tile Publisher, in various projections.
Instructions
You have many tiles options by default.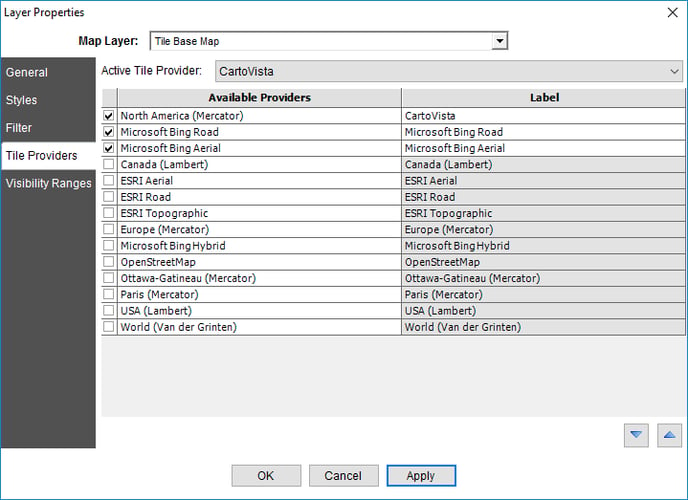 Whether you created your own tile base map with the Tile Publisher, or you want to use an existing tile service, you can simply add them to the list of available providers in the Publisher.
1. Open the Publisher and go to the Tile Providers tab in the Map Sources window.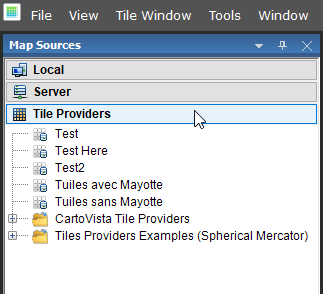 2. Right-click on the white space and choose the Add Tile Provider menu.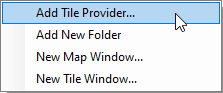 3. Set the Name of your interest, choose the Type from the drop-down list, depending on the web service you are using, and enter the Address, ie URL, of the tiles.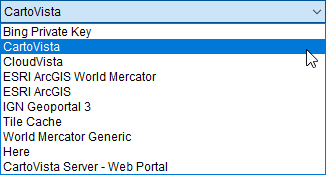 For testing purposes, you can publish your own tiles locally and point to those CartoVista Type tiles on your local machine.
You can also publish your tiles on the CartoVista Server - Web Portal to easily manage them and publish them on the web.
Some tile providers like Here may request a license key to comply with their licensing conditions. It is your responsibility to ensure you have the right to use the tiles for web mapping publishing.