In order to access all available options in the CartoVista Publisher, you need to activate the license with the license key provided by CartoVista.
Instructions
After installing the Publisher on your computer, you need to launch the software.
1. Go to Help > License...

2. In the License dialogue, fill in the Serial Code field with the key provided by CartoVista.

3. Fill in the mandatory fields: Contact Name and Contact Email. This information is used for support purposes.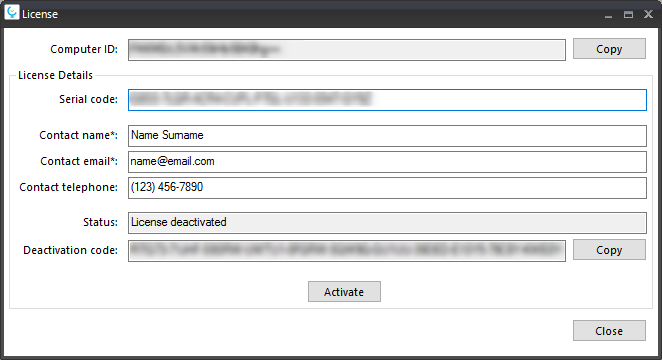 4. Click on the Activate button.
5. The dialogue will change, with a confirmation that the license is activated. It includes the list of licensed modules. The button is changed to Deactivate.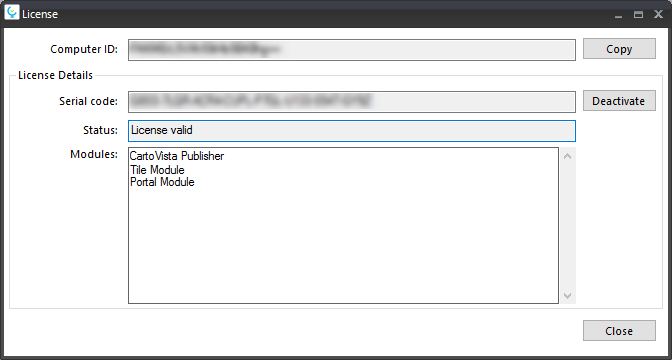 Uninstalling the Publisher will not deactivate the license key. If you wish to transfer your license from one computer to another, you need to first deactivate the license key to free the activation. You can then reinstall the key on another computer without requesting a new license.