Regardless of your data types, you can delete them at any time from your CartoVista Server
You can delete your data (vectors, rasters, GeoTIFF, base maps, etc.) at any time from the CartoVista Server.
Instructions
To delete your data, click on your file and then on "..." in the "Action" column > then click on "delete".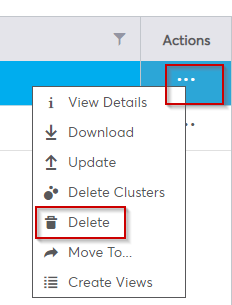 A confirmation message will appear, click on "Delete Data" to continue: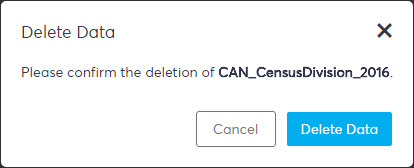 To see the updates of your server data on the CartoVista Publisher, you will have to update it.

To do this, right-click on your server in the "Server" tab, "CartoVista Server - Web Portal" > Click on "Update".